Jamaica is one of my favorite island destinations. It was the first place I went outside the U.S., with (ahem) an ex-boyfriend during those crazy carefree college years. That was more than 30 years ago and I was struck by how friendly and authentic the people of Jamaica were. I've been back numerous times since that inaugural trip, including a family trip for Christmas, and nothing has changed. And that's a good thing. The people are just as welcoming and friendly and the lifestyle is uber-laid back. I think Jamaica is the best Caribbean island for older couples – and by older I mean anyone over 40.
I was invited to visit the Melia Braco Village to learn about their Jamaica destination wedding packages. It's an award-winning resort recognized as "Best Romantic Luxury Hotel of the Year 2017," and winning the World Travel Award's "Caribbean's Leading Luxury Resort 2017" and "All-Inclusive Luxury Resort of the Year Jamaica 2017." so it's really the perfect spot for a honeymoon in Jamaica or a family wedding in Jamaica. But it would also be a great place for a vow renewal in Jamaica. It's definitely among the best all-inclusive resorts in Jamaica for couples.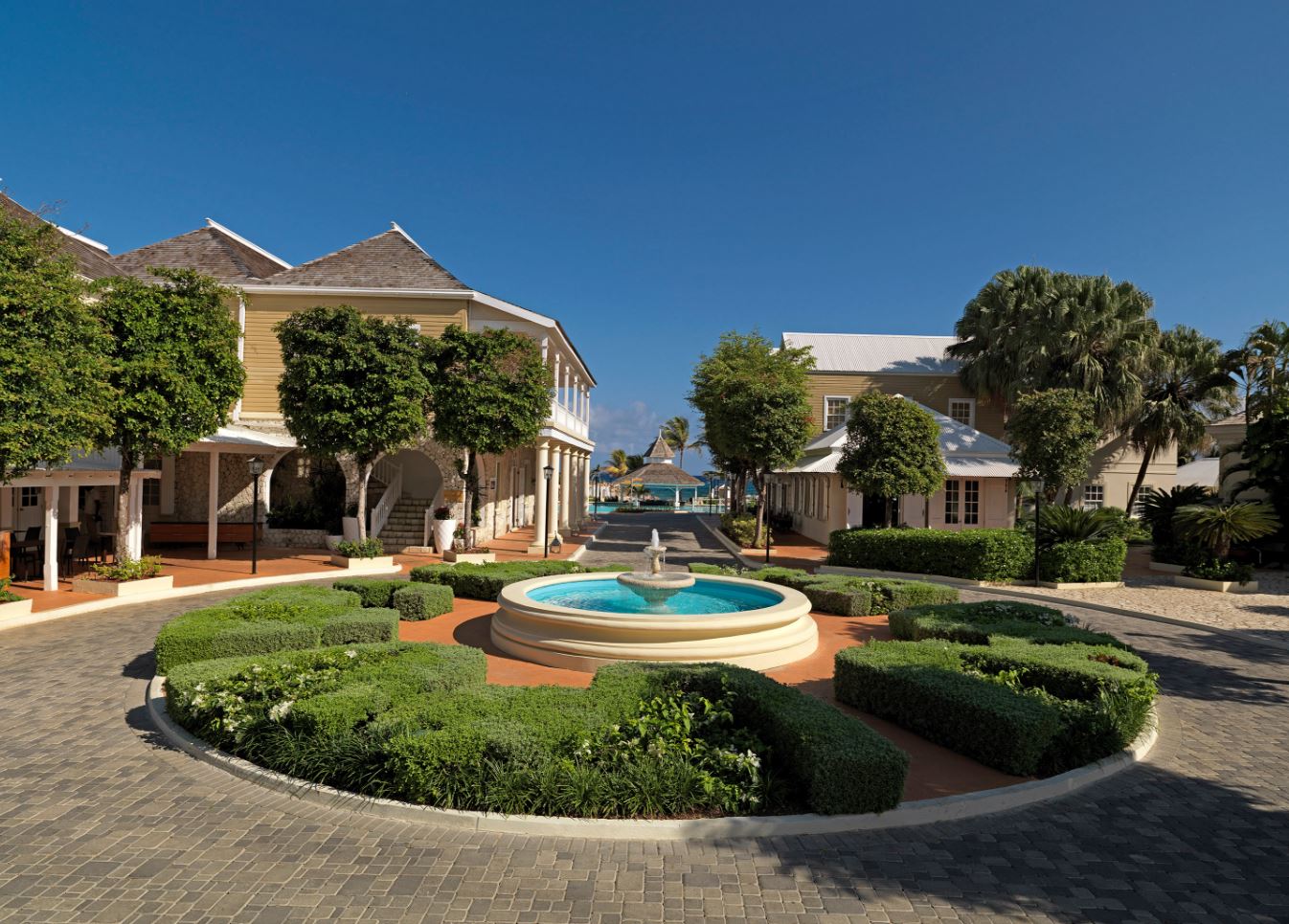 Read my story on JustLuxe about all of the romantic features of this resort. But I also realized that it's one of the best all-inclusive resorts for couples over 40. First, there's plenty to do on site, without ever having to leave the property. I recommend you upgrade to THE LEVEL, which is separate from the main resort and offers concierge service and amenities like private check-in service, premium alcohol service, larger rooms, and a private pool and private beach.
It's also a great choice as one of the best all-inclusive resorts for couples over 60. It's relatively small and compact so you're never too far away from an amenity. Guests can choose from six restaurants and four bars. There's no shortage of dining options – 876 Steakhouse, Rasta Pasta, Ocean Grill serving Jamaican cuisine (including my favorite jerk chicken and pork) and Nikkei, a teppanyaki restaurant that specializes in a fusion of Asian and Peruvian cuisine (this was my favorite).
Jamaica is not only my favorite, but it's really also the best Caribbean island for older couples thanks to its all-inclusive and private resorts.